The historic U Čápa beerhouse is located near the Obilní trh maternity hospital, where more than 100 years ago, new fathers came to drink to the health of their children with their family and friends. Founded in 1960 and reconstructed in 2018, the beerhouse will please you with its homely atmosphere, the traditional Moravian and Czech cuisine of our chef Lukáš Hamala's team and Pilsner tank beer of the highest quality. You can also find here our own smoke house, framed photographs of celebrations of new-born babies on the walls, and you can sit not only inside, but in the garden right in the park as well.
June 2019
---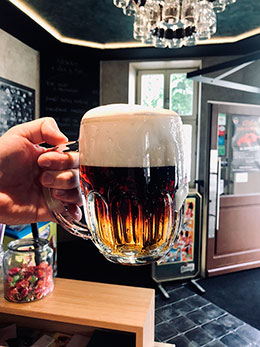 Everyone has ever heard this term, some already know how such beer tastes and few know how to do it. That is why we present you a cut beer, but also semi-dark beer and radler on our blog.
July 2019
---
Since our customers, in addition to "svíčková" and goulash, also prefer steak tartare, we have decided to extend the offer of steaks tartare in a big way for you this month. So the Tartare fest is taking place at Čáp during the whole July!
---